25 Decisive Moments:
The Beauty of Life on The Streets
of New York City, 2005-2008

Friday, October 24

A charitable retrospective and silent auction
of NYC Street Photography by Lorenzo!
(2008 HP Be Brilliant Artist)
ADVANCE PRAISE FOR LORENZO!
AND 25 DECISIVE MOMENTS
"Lorenzo is a master. His body of work may very well be some of the best being done in the medium today. His street work follows in the tradition of Paul Strand, Cartier-Bresson, Garry Winogrand and Larry Friedlander. Lorenzo's 25 Lessons are…as seminal as Ansel's dissertation on the zone system. I found them to be reenergizing, perceptive and extremely useful. I have been touched by his story, his writings and by his work.
I can't imagine anyone not being so."
Barry Shapiro, Los Angeles, CA

Click HERE to read Why You Should Invest in Art

Click HERE to see PDF of 25 Decisive Moments Program

Click HERE to see a slideshow of the prints on ARTslant
Held at: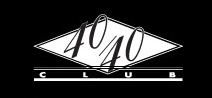 6 W 25th Street at Broadway
New York, NY 10010
PAYMENTS FOR PRINTS
Click either button to make secure online $250 payment for prints:

PayPal
ABOUT THE PRINTS AND CHARITABLE PROCEEDS FROM SALES:
25 Decisive Moments, The Beauty of Life on the Streets of New York City, showcases 25 museum- grade prints that were created with HP Professional Satin Photo Paper using Original HP 70 Vivera pigment inks. All were printed with a HP Designjet Z3100 Wide-format (44 in) photo printer—with an estimated image permanence of 200+ years.
The prints are 24" x 18" and have acid-free bevel cut matting courtesy of Manhattan framer, MH Art & Framing Gallery (www.mhartandframe.com). A selected five prints were also framed courtesy of fine art framer J. Pocker & Son (www.jpocker.com) with 1 1/2" flat matte black wood frames, 8 ply mat and glass. All prints have been signed by the artist and are the first in a limited edition of 25.
50% of the net proceeds from print sales will go to the following four organizations:
* The Greater NYC Chapter of the Susan G. Komen for the Cure organization for breast cancer research, celebrating its 25th anniversary in 2008
*The NY Lesbian, Gay, Bisexual and Transgender Center, also celebrating its 25th anniversary
*The Little Church (The Church of the Transfiguration) celebrating its 160th Anniversary
*The 2008 New York Life United Way Campaign.